After being diagnosed with astigmatism, you should consult your optometrist or ophthalmologist about the best way to correct it. There are several options that may fit your condition: a pair of prescription eyeglasses to correct astigmatism, wearing contact lenses, and doing laser eye surgery. When deciding whether or not to wear contact lenses, you should weigh the pros and cons for your particular needs. And the same is with the risky laser eye surgery.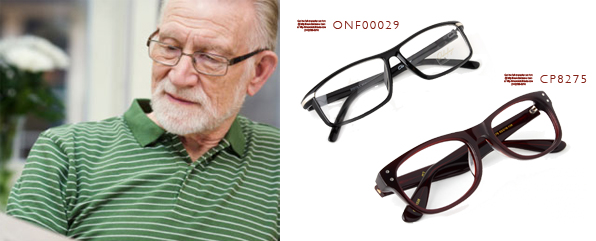 Many of those who are diagnosed with astigmatism have no idea what this term means. Astigmatism, manifesting in near-sightedness or far-sightedness, refers to the irregular shape of the eye's cornea. What this means is that the shape of your cornea is stretched to look more oblong than round. People may have astigmatism in both eyes or just in one eye.
Prescription eyeglasses are the easiest to maintain and there is no disinfection matter as with contact lenses. If you like, you can choose transitional lenses, which will transform into a darker tinted shade and add protection against the harmful UV from the sun. However, you have to carry eyeglasses with you wherever you go, which is a troublesome thing for many people. And some others believe that their appearances will be negatively affected when wearing eyeglasses.
Contact lenses can give you the freedom that eyeglasses can not provide. What's more, contact lenses do not impede any visual filed as eyeglasses do. But a disadvantage of them is maintenance, which means  that you have to ensure their cleanness all the time. Also, when wearing contact lenses, some people experience irritation, which may include burning, stinging, and itching.
A permanent solution to correct astigmatism is to do laser eye surgery. Some laser eye surgeries can correct near-sighted vision and far-sighted vision too. But some patients that undergo this surgery complain of dry eyes, and some others even experience distorted vision as well.